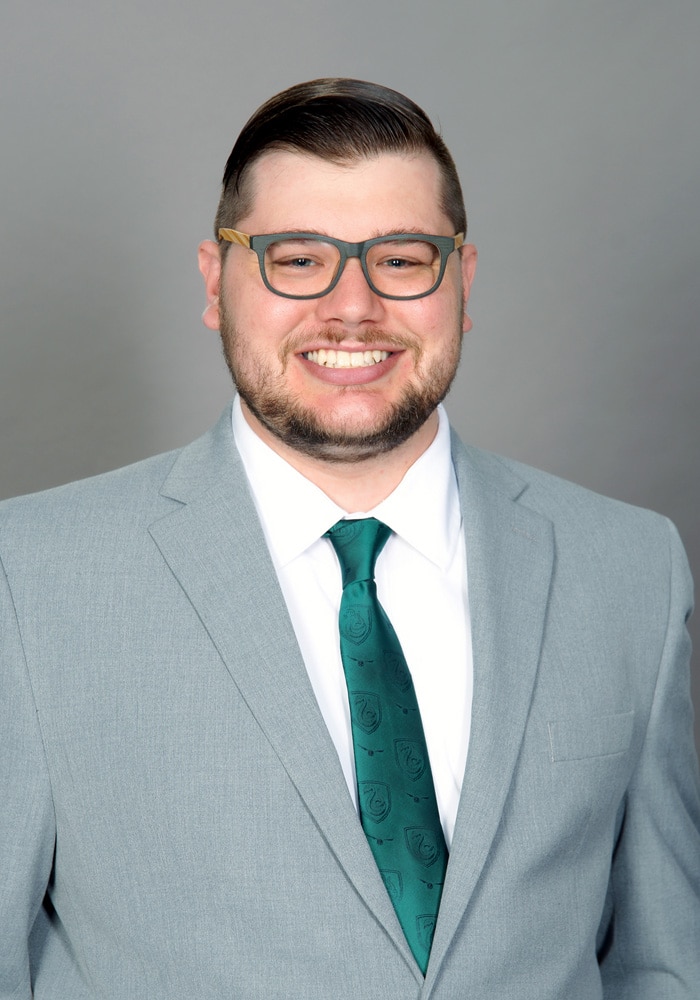 Robert J. "Bobby" Desmond
Associate
Bobby Desmond is an Associate with Walters Law Group, and he focuses his practice on First Amendment, Internet law, and intellectual property issues.
Mr. Desmond received his Bachelor of Science degree in Telecommunication and his Bachelor of Arts degree in Criminology & Law from the University of Florida in 2015 where he graduated with honors. While in college, Mr. Desmond worked as an on-air radio personality at Kiss 105.3 FM and wrote a weekly television column for the Independent Florida Alligator. He was a founding member of ChomPics Productions, where he directed or anchored numerous episodes of web-series content. He was also a recipient of the Machen Florida Opportunity Scholarship and served as a peer mentor for the program.
Mr. Desmond graduated from the University of Florida Frederic G. Levin College of Law in 2018. While in law school, he served as Vice President of the Entertainment and Sports Law Society and Managing Editor of the Journal of Technology Law & Policy. He also volunteered as a member of the Student Recruitment Team and as an ambassador of the Introduction to Law School and the Profession Orientation.
Mr. Desmond interned for America's Public Television Stations at PBS in Arlington, VA. There, he prepared legal memoranda on the effect of proposed FCC rules on PBS member stations and other legal issues such as program licensing and the emergency alert system; assisted in researching and drafting comments and reply comments filed in FCC proceedings; and drafted legislation and lobbied members of the FCC and Congress in support of public television initiatives. Mr. Desmond also interned for AMC Networks in New York, NY. There, he drafted employee policies and nondisclosure agreements to secure the company's intellectual property; negotiated and drafted a large variety of contracts for talent and production services, film acquisitions, video game licenses, merchandising deals, and property leases; sent DMCA takedown requests to social media and e-commerce sites that hosted or sold pirated content; and addressed a variety of legal questions raised by other departments in the cable business including right of publicity laws, guerilla marketing tactics, virtual reality, and more.
Prior to joining Walters Law Group, Mr. Desmond worked as an Associate for a boutique telecommunications law practice that represents telephone, cable, and internet companies. In this position, he concentrated on researching legal issues in defense of business owners and companies in various litigation and regulatory matters at the state and federal level.
Mr. Desmond is admitted to practice in Florida and New York.
Affiliations
The Florida Bar
– Entertainment, Arts, and Sports Law Section
– Young Lawyers Division
New York State Bar Association
– Entertainment, Arts and Sports Law Section
– Intellectual Property Law Section
– Young Lawyers Section
First Amendment Lawyers Association