CONTENT SHARING FAN SITE LEGAL GUIDE
1. Introduction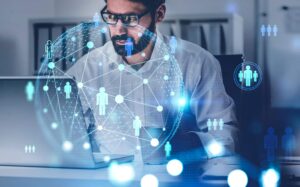 The world changed quickly in 2020, and many folks found themselves stuck at home with no employment and lots of time on their hands. Some turned to sharing erotic content on "fan" sites which allow content creators to charge fees for users to access their material. The fees can be monthly subscriptions or a la carte access to a single piece of content, such as an image, recorded video, or live stream. This business model quickly grew in popularity as mainstream social media sites started enforcing community guidelines prohibiting erotic or sexually explicit content on their platforms. While fan sites can be profitable, there are substantial legal issues to consider.
2. The Basics
Any online business should be properly structured from a corporate perspective. The best corporate structure will depend on numerous factors such as the size of the operation, tax considerations, anonymity requirements, risk mitigation, and state law. The most popular corporate forms are Limited Liability Companies, S-Corps and C-Corps. Important corporate decisions must be made early on regarding tax treatment and accounting issues. Choosing the right corporate structure from the start can save substantial time and resources down the road.
All relationships with vendors should be documented by written contracts including website developers, hosts, billing processors, domain name registrars, and employees. If the company will be owned by multiple investors, a shareholder agreement or operating agreement should be drafted from the beginning and should address issues such as profit distributions, share transfers, disability, retirement, management, salaries, and other critical matters.
Proper books and records must be maintained as they would for any other business, such as the company's corporate book, share certificates, accounting records, and tax records. Many start-up businesses take short cuts when launching a website as a cost-cutting measure, with good intentions to get their house in order down the road. This approach can lead to disastrous results in the event of an internal dispute, sale, or third-party litigation.
Any required local or state business licenses should be investigated and obtained. While website operations are typically not regulated by local authorities, many jurisdictions require home-based business licenses. Any physical business office location will likely require an occupational license or permit.
3. Intellectual Property
The most valuable business asset of a fan site is its intellectual property. This consists primarily of the brand name, logo, website content, and computer coding. The company should ensure that it can prove clear ownership of all of these rights by maintaining written contracts and records. Registration of the site's brand name and logo with the United States Patent and Trademark Office is also recommended to help protect the brand from future infringement. Some website content and coding can be registered with the U.S. Copyright Office as well. An overall strategy of intellectual property protection should be developed to maintain these valuable assets and combat infringement.
4. Website Terms and Policies
A fan site requires careful attention to legal terms, policies, disclosures, and disclaimers. Some of these documents are required by federal law and others are necessary to protect the site from legal risks. User Terms should bind all users and content creators. This document will form the primary legal relationship with the site's customers. A separate performer agreement should be used to acquire the necessary legal rights, licenses, and releases from content creators. Both documents will address important issues such as which jurisdiction's laws apply, how disputes are resolved, payment and billing issues, limitations on liability, and indemnification. Avoid copying legal documents found on similar websites! Not only is this likely copyright infringement, but documents found on other websites may be completely inapplicable to your specific business model. The documents found on another website may have been copied from a third site or drafted by someone with no experience preparing website terms and policies. Some sites are located in foreign jurisdictions whose laws are very different from those that apply in the United States.
In addition to legal agreements, the site will need to address the handling of personal data obtained from its users through a privacy policy. Data privacy laws are constantly changing, and it is essential that the site's privacy policy accurately reflects the company's specific policies and procedures relating to user data. Depending on the number of users and whether the site sells user data, specific policies or disclosures may be required by state law. Development of a robust privacy policy will force the site to consider numerous data privacy, security, retention, and disclosure issues that will be important in future operations.
Any user-generated content site will need to consider becoming compliant with the safe harbor provisions of the Digital Millennium Copyright Act (DMCA). This federal law provides important legal protections to online service providers in connection with copyright infringement claims by third parties. Fan sites will need to develop a DMCA Notice and Takedown Policy and a Repeat Infringer Policy to take advantage of this protection. An important part of DMCA safe harbor is designating a DMCA Agent with the U.S. Copyright Office. This is a relatively inexpensive procedure, but it must be done correctly. One infringement claim can bankrupt a new company. When implemented properly, DMCA safe harbor policies can protect a fan site from infringement claims and generate important legal defenses in the event of a lawsuit.
Other website documents that should be considered by a fan site are a Section 2257 disclosure statement (required by federal law for sites that publish sexually explicit content), an age verification statement, and a subpoena compliance policy.
5. Content Creator Registration
The procedure for users to sign up for a fan site is typically seamless. They click through the user terms, confirm they are over 18, and provide a method of payment. However, content creator registration procedures are more complicated. Any creator who will be uploading adult-oriented material to the site must be verified as an adult to avoid issues with underage content. Depending on the precise business model, additional records may be required by Title 18 U.S.C. § 2257, such as the date of production, stage names, aliases, and URL's associated with the creator. Some fan sites use third party identity verification services to confirm the authenticity of the name, address, and ID provided by a specific user or creator. Weeding out potential underage users or fraud is essential at this stage, before any content is posted to the site. All creator accounts should be manually reviewed and approved before registration is accepted by the site. Any apparent underage material must be immediately disabled, preserved, and reported to the appropriate authorities in accordance with federal law.
6. FOSTA/SESTA Issues
Any site that allows users to post explicit content should consider the potential risks generated by FOSTA/SESTA, which was signed into law in April 2018. This law imposes substantial criminal penalties and civil liability for any site or online service which promotes or facilitates prostitution, or which is reckless to sex trafficking activities occurring through the site. Many sites shut down or eliminated all adult content after the law was passed. Social media sites have adopted strict community standards or guidelines in response to the new legal environment created by FOSTA/SESTA. A fan site should implement appropriate content moderation efforts to ban any content or communications related to prostitution, underage material, or sex trafficking. While it can be challenging for any online platform to identify any and all communications that might run afoul of these restrictions, given the volume of data flowing through the system, legal compliance is essential in this area.
7. Infringement
Any successful website will eventually face issues with trademark infringement. Cybersquatters will register confusingly similar domain names or use the site's brand name in an infringing way. Registering the brand as a trademark will make it much easier for the site to pursue infringers and enforce its rights. A separate issue exists regarding copyright infringement. Online pirates will attempt to steal and republish content posted by creators. While the creators typically retain the copyrights to their content and are in the best position to enforce their rights, the site can offer a variety of services to help protect its customers' copyrights. These services include watermarking content, sending infringement notices, crawling the web to search for infringing content, or technologically preventing users from screenshotting content on the site. The site will need to make a business decision on how to best assist its creators in enforcing their copyrights to content stolen from the site. This cooperative effort will keep creators happy while helping the site retain paying users.
8. Conclusion
The popularity of fan sites continues to rise and shows no sign of slowing. Operating this type of site requires careful planning and ongoing management of legal risks. Understanding and addressing the legal concerns is an essential part of a fan site's business. Nothing in this Legal Guide is intended as legal advice. Lawrence Walters can be reached at https://www.firstamendment.com/contact-us/ or on social media @walterslawgroup.